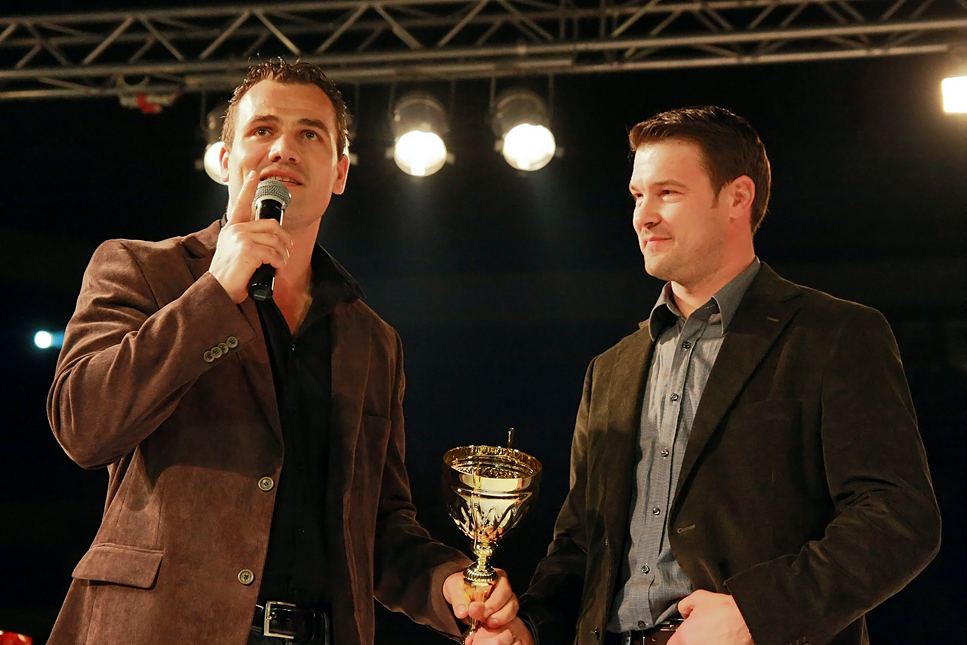 Ionut Iftimoaie, also known as Ivan Drago.
* Italy kickboxing champion
* K-1 Bassano 2001 champion
* K-1 Bassano 2002 champion
* Italy GP 2002 champion
Defeated opponents such as Josip Bodrozic, Freddy Kemayo, Sergei Gur, Stephane Revellion, Ivica Perkovic and drawed with Alexander Ustinov. (wikipedia)
Present last Friday in my town for the Local Kombat gala as a special guest.