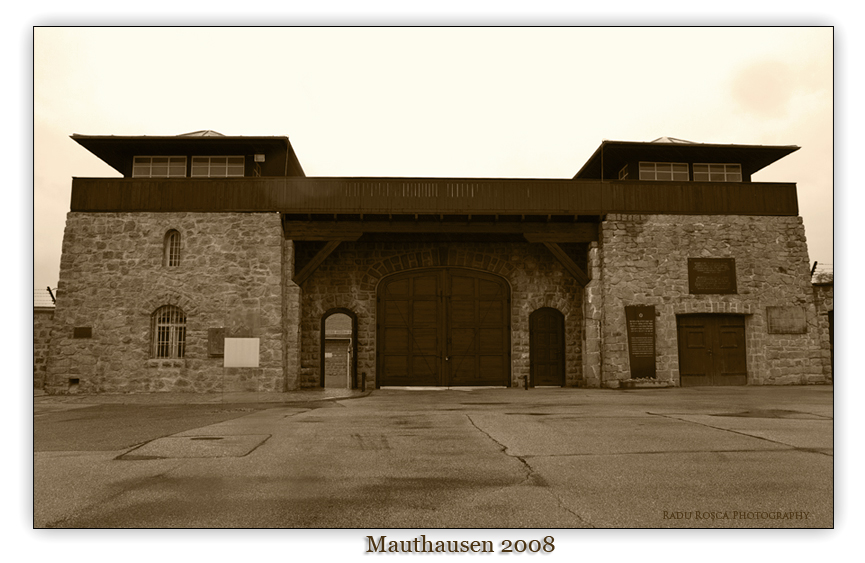 Ok, i owe you some explanations about the Mauthausen camp for yesterday.
The concentration camp was started in 1938, right after the Nazi occupation of Austria. The main purpose of it was of extermination through labor, as prisoners were forced to work on the rock quarry near. Between 1938 and 1945 almost 200.000 souls were forced in here, and the other 49 sub-camps of it. Most of them were held here under "protective custody", being considered dangerous for the Third Reich. The Mauthausen camp will always be remembered as one of the most terrific nazi camps of human destruction, thousands of people, most of them innocent being tortured to death in the rock quarry and the tunnels from the sub-camps.
Today's image is the gate that leads you out of the barracks area.. not many people lived to get out that door.