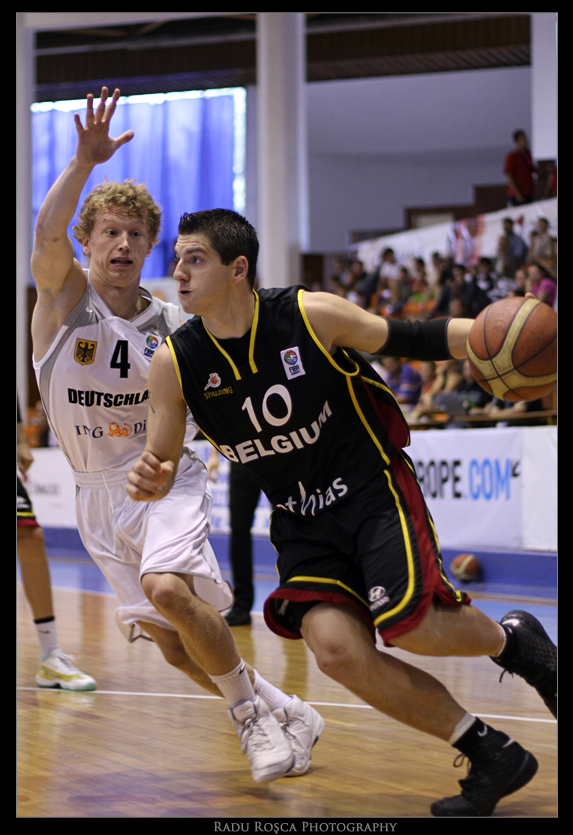 1. The U20 Euro championship was a huge experience for me, and a great opportunity to get more into sports photography. Besides that, i got to see my name on some photos at the FIBA website. That's pretty cool. Dough would have been nicer.
2. I swear i'll never use other lenses on this kind of shooting. The 50mm f1.8 does such an AMAZING job! I'm still shocked by the quality of some of the shots i've taken these days in poor light, at ISO 640/800. You just have to be really careful with it, if you're not used with it you get them all blurry.
3. Germany won the U20 European title after defeating Belgium in double overtime. It's been a while since such an amazing performance like the one last night! I was rooting for Belgium but the Germans proved to be the better team with an amazing emotional control. They never stop to amaze me how they keep on going no matter what, even if they're behind, always finding a way to the top. Hats down for that.
4. It's vacation for me. 2 weeks off, after a whole year. I'm leaving country but i'll try to add some more photos from the tournament these days if i'll be able to. So stay chill everybody!